twttr: A tweaked version of Twitter
Early this year, Twitter launched its prototype app twttr for testing new ways to display conversations and added the use of visual cues and threaded replies. These features have been spotted on Twitter.com, giving it a message board-like feel where replies are connected to the original tweeters/tweets and others in a thread by the way of thin, gray lines.
Threading the Conversations:
The goal with twttr was to give Twitter an open testing ground outside of its main app to execute experiments with more radical changes to the original Twitter user interface. twttr would collect public feedback, iterate the interface accordingly, before implementing the changes to Twitter's main user base. Since its arrival in March, the prototype twttr app has focused on threaded conversations and how they work. twttr is trying different ways of labeling the posters in a thread.
Currently a little microphone icon indicates the original poster — meaning the person who started the conversation. It's also testing a way to view the tweet details in a card-style layout that the user can activate with a tap.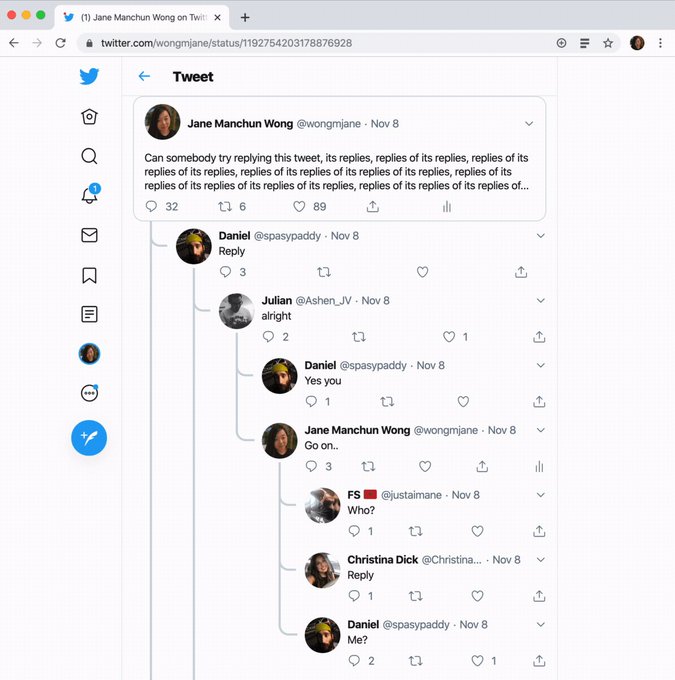 The work on twttr slowed after its launch as did the excitement over its exclusive, invite-only Twitter experience. Instead of serving as a continual test bed of iconic ideas, twttr mostly rolled out small tweaks to threads and it never explored beyond conversation redesigns to test entirely new features.
 When twttr came out, it sounded so mysterious, like accessing it would give you access to some super-secret prototype power. The reality is it's almost disappointingly similar to basic, vanilla Twitter only with a sprinkle of few changes.
After the Lightwell acquisition, Suzanne Xie joined Twitter and stepped in to lead the Conversations department. She confirmed at the time of her joining that part of her role would be working with the twttr team to scoop out its best parts and implement it to the main Twitter app.
Hi, I'm Shubham. If you find my news coverage informative, please don't hesitate to drop a good word in my inbox. Being a journalist, I like to cover major reportings across the globe and present the news in a crisp and factual manner. Feel free to contact me at [email protected]